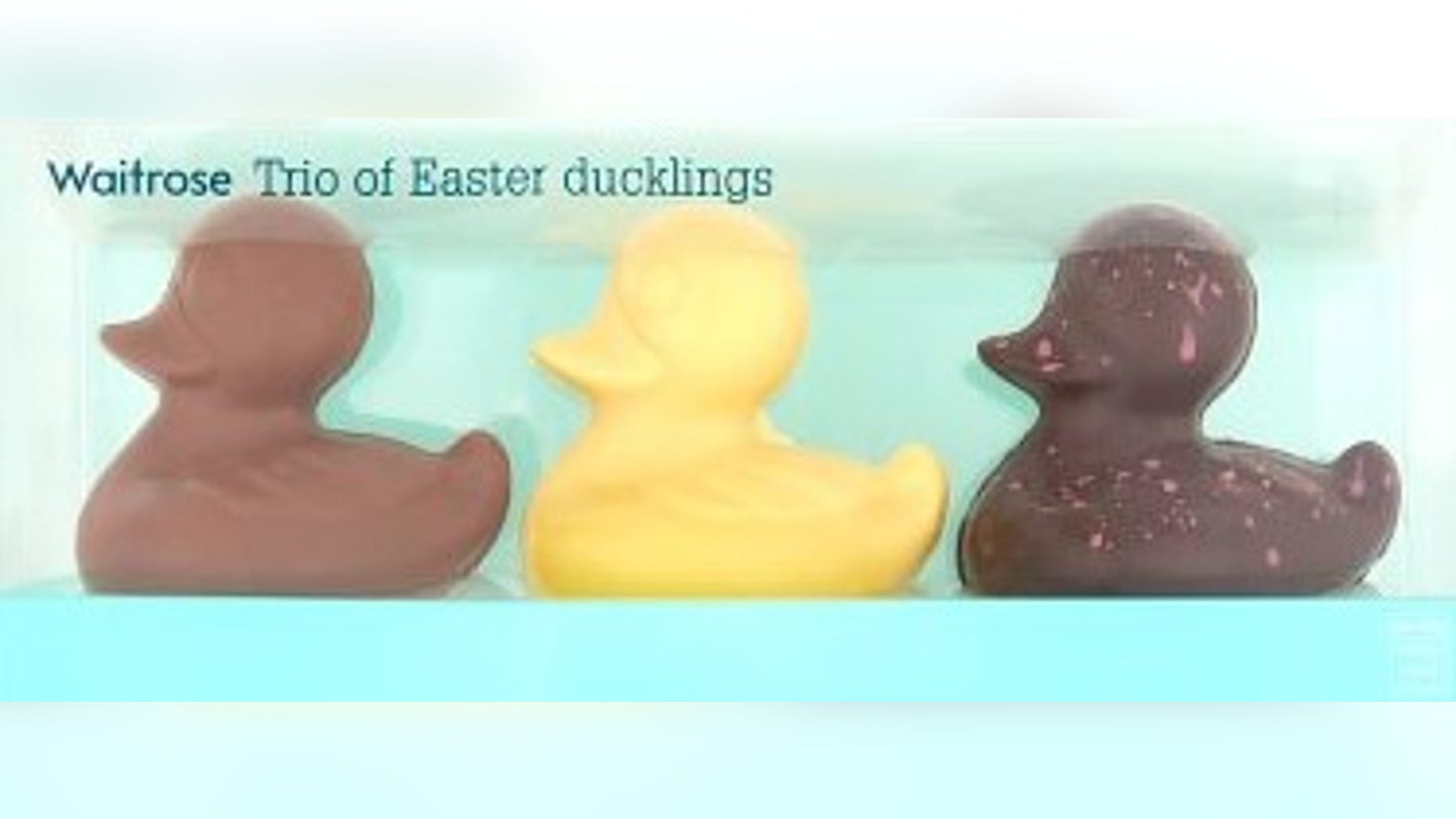 The UK grocery retailer Waitrose has reportedly apologized and repackaged its Easter chocolate duckling trio in response to claims that the grocery store's resolution to call the darkest chocolate duck "Ugly" was racist.
The "Waitrose Trio of Chocolate Easter Ducklings" contained a white chocolate duckling named "Fluffy," a milk chocolate duckling named "Crispy" and a darkish chocolate duckling named "Ugly."
The grocery retailer took motion to take away the packaging that named every of the chocolate Easter treats after one Twitter put up went viral. On March 7, Livia A. Aliberti posted an image of the trio's packaging, questioning why the darkest duckling needed to be named "Ugly" out of "hundreds of different choices."
"Overheard ladies saying 'this isn't proper', I agree, doesn't look good in any respect," Aliberti wrote.
Waitrose stated in a press release to CNN that the corporate eliminated the product from sale a number of weeks in the past with a purpose to redesign the packaging. The chocolate trio is again on sale, obtainable for buy in packaging with out names for the ducklings.
"We're very sorry for any upset attributable to the title of this product, it was completely not our intention to trigger any offense," the assertion stated.
The title for the darkest duckling was a reference to the Hans Christian Andersen fairytale "The Ugly Duckling" by which a bullied younger duckling feels misplaced earlier than growing into a fantastic swan.
Aliberti returned to Twitter Tuesday to thank Waitrose for altering its "outdated" packaging.
"Thanks #waitrose for altering the packaging. Ref to the 50s story was a tad outdated," she wrote. "Thanks to those that contributed w feedback: change  occurs when one thing is introduced out into the open and mentioned."